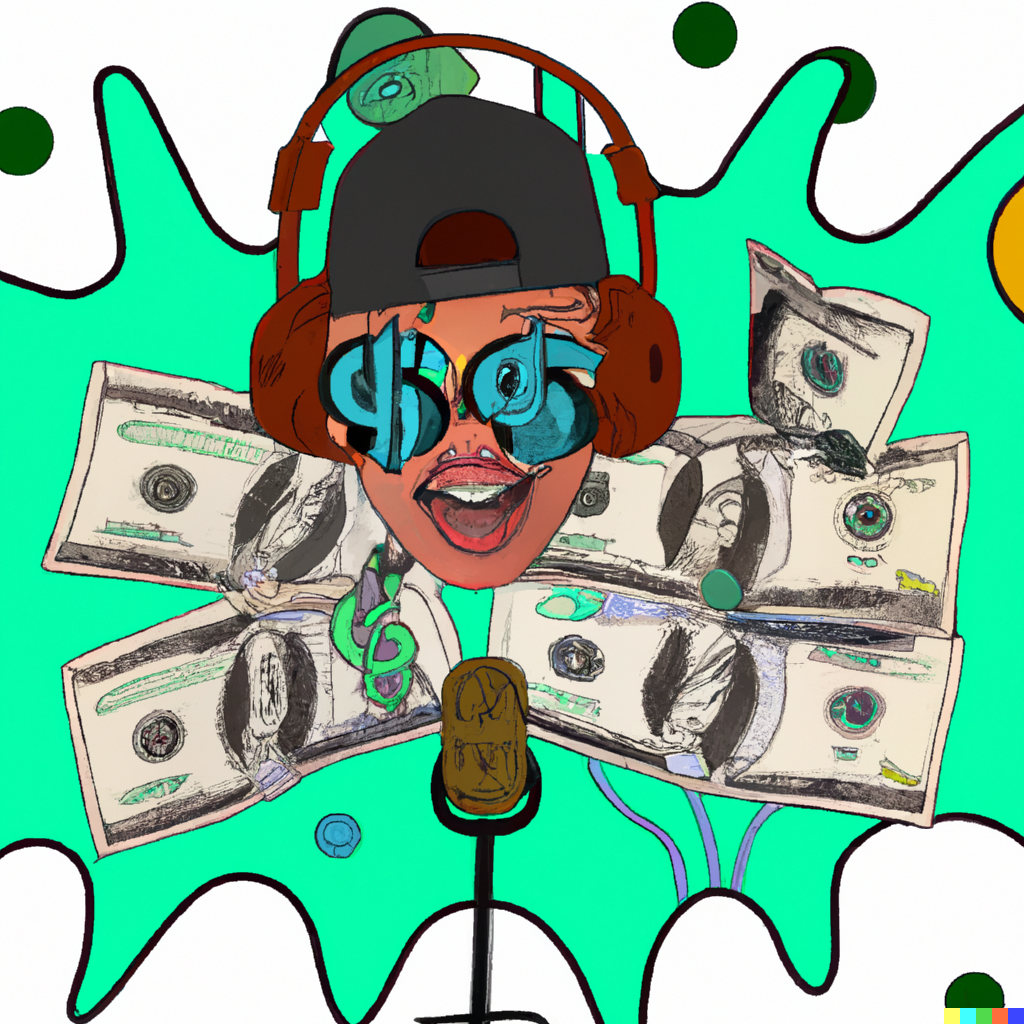 How to Create a Business-Boosting Podcast For Health Coaches: 


Launch strategically, be the expert and get paying clients


How to Create a Business-Boosting Podcast For Health Coaches: 

Launch strategically, be the expert and get paying clients


Are you eager to help more people get healthy or to become their best? You want to start your own podcast, but you just got certified and aren't sure how or if you have enough time. Or maybe, like me, you're hoping it could be an alternative to constantly coming up with content ideas and keeping up with social media to grow your business? 

Then You Need THIS Course! 

Creating Business Boosting Podcasts For Health Coaches

Unlike other podcast courses, this course will help you go from just getting certified as a health coach to generating income from your podcast and new coaching clients. With help from this course, you will:
Learn how to apply critical marketing tactics most certification programs don't provide.

Create a meaningful podcast that attracts the people you want to coach and that's

fun

. 

Find ease and more confidence in your business as you learn from a fellow health coach who's been where you are.

Save time and see income sooner.

In More Tactical and Tangible Terms, Creating Business Boosting Podcasts For Health Coaches will equip you to:
Show up confidently and consistently in all the right places with a professionally named and produced podcast.

Have a strong foundation for your

business

as you get clear on your niche and ideal client.

Save tons of time (and tech dread) on researching the best equipment and best practices.

Feel excited about inviting influencers and celebrities as guests or collaboration partners.

Build your audience and business while connecting and having fun. 

Health Coaches Who Will Love This Podcasting Course?

Do you relate to any of these?


I want to build a highly downloaded, high-ranking podcast.

I want to help change the world but don't know where to begin or focus.

I like having conversations but hate the idea of all the time on social media.

I'm not sure health coaching will pay the bills and need to monetize my business ASAP!

I dread coming up with all the content

ideas

to build my audience.

I need help showing up consistently and don't want to be on video.

I have a decent social media following but want to try something different.

I like the idea of podcasting but can't even clearly articulate my services yet.

I work full-time, am trying to coach on the side and don't have a lot of extra time.
Meet Your Host,
Omar Cumberbatch
As a Podcast Host, IIN Certified Health Coach and reformed sugar addict, I want to help new health coaches build credibility and your client list more quickly and sustainably. I've been you – the new health coach – and designed this course to answer the questions you don't yet know to ask because they don't teach you this in health coaching school!

Podcast hosting does not have to take up a lot of your time. In fact, in about 4 years, my 2 podcasts have chalked up more than 220,000 downloads. My Health Coach Academy podcast ranks #4 in health coaching podcasts on FeedSpot for 2023. My partner Dr. Lori Shemek and I host This Podcast Burns Fat, which ranks #14 in weight loss on FeedSpot for 2023. And I've been able to do all of this in 2-3 hours per week while working a full-time, in-office job, and a father of twins! (It will take longer as you start but get quicker as you go.)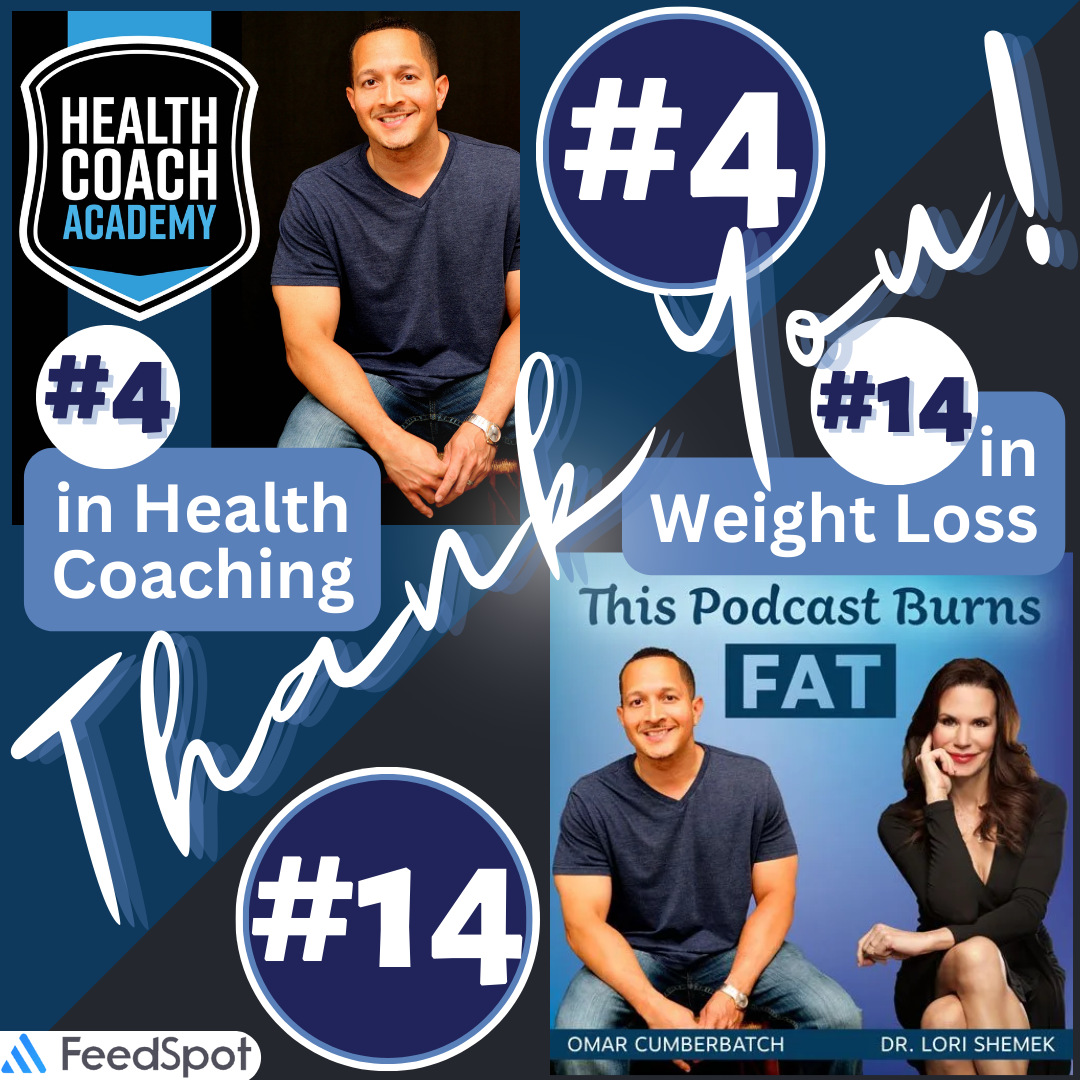 What Listeners Say About My Business Podcast, Health Coach Academy
02/19/2020
"Propel to a New Level Coaching
This podcast will help propel you to a new level of coaching. Tips are provided by experts to give you knowledge to apply to your coaching business."
SusanNealYoga
02/22/2021
"REAL, down-to-earth and helpful info for health coaches to grow business!
Omar Cumberbatch covers practical, interesting topics to help health coaches grow their businesses. His empathy shines through as he asks questions and shares about both big-picture aspects and the how-tos we can easily overlook otherwise. He leads with humility and transparency, which is refreshing and real. He's providing a wonderful resource here!"
Stlmo1942

05/02/2022
"One of the best for health coaches.
I listen to many different podcasts for health coaches and this is in my top 3 for sure! Omar is a fantastic podcast host. I think he has some of the best guests and interviews. I always walk away with new insights and information I can start applying. Highly recommend for both new and seasoned health coaches."
purelypresent

09/30/2022
"Health Coaching Knowledge Bombs
Omar covers all ends of the spectrum of health coaching. Best coaching practices, creating systems, building your business and marketing yourself. If you are a health coach and are looking to build and scale your health coaching business. Omar has you covered. Highly recommend!"
Corey Hiben


How This Course Works
With this course, you will be able to position your podcast and health coaching business more intentionally without having to spend as much time coming up with content ideas and being on social media.

You will have 24/7/365 access to this simply-designed, comprehensive course that won't leave you feeling overwhelmed. It's simply:
How-to videos

Resources, templates, workbooks and lists as PDFs

The ultimate Q&A video with an up and coming podcaster just like you

Interviews with top health coaches and fellow podcasters on strategies that get results

Just $497 USD
You can easily earn that back with 1 client!

Why Hosting a Podcast Is a Solid Marketing Strategy 

1. Hosting a podcast empowers you to show up consistently without the pressure of doing LIVES or putting on the hat of a presenter. Instead, you can simply share meaningful conversations that bring value to the listeners you want to help.

2. You can gain visibility without being so "visible".

3. Even if you don't host guests, your podcast conversations between you and your audience become your content – repurpose, repurpose! 

4. When created strategically (like with this course), you will more likely avoid social media or entrepreneurial burnout. You can do your recording, posting and sharing in just 2-3 hours per week (once you get into a rhythm).

5. You can host a podcast with a minimal budget.

6. You will position yourself as a thought leader and expert.

7. Podcast hosting helps you build your network of peers and experts.

8. Podcasting makes a great way to build your email list (or website traffic), too. 

Keeping It Real
This podcasting course is NOT for you if you:
Don't want to have conversations.

Are OK just winging it – and want the tech and equipment knowledge sans the marketing strategy.

Expect this to generate income or stardom overnight. Podcasting takes time and grit like other business-growing strategies but it's easier to avoid so many rabbit holes.
Example Curriculum
Available in days

days after you enroll

First Section
Available in days

days after you enroll

Modules
Available in days

days after you enroll

Farewell
How to Create a Business-Boosting Podcast For Health Coaches FAQs


When does the course start and finish?

The course is self-paced. You may take as long as you need to complete it, but it's designed to keep you excited and moving
forward! 

How do I access the course and materials?

You access this course through an online platform called Teachable, which also offers an offline app. Learn from your computer or mobile device.

What skills will this course teach me?

You will learn how to make critical decisions about your podcast, tune into your niche and ideal client, select appropriate technology, tactfully network and collaborate with other professionals and effectively promote your podcast.

How long will I have access to the course?

 It's yours for life. You can revisit it as your podcast and business evolve.

How do I pay?
When you click on the button to purchase, you will be prompted to pay a one-time price via Stripe or Paypal, which accept most major credit cards.

Is the course guaranteed? 

Due to the nature of the course and that this is a process that requires work on your part, there is no money-back guarantee for this course. This course teaches you so much other business skills and knowledge it will pay for itself easily when you book even 1 client! 

What do I do if I need help or have other questions?

Email me at [email protected] or schedule a free 30-minute call here.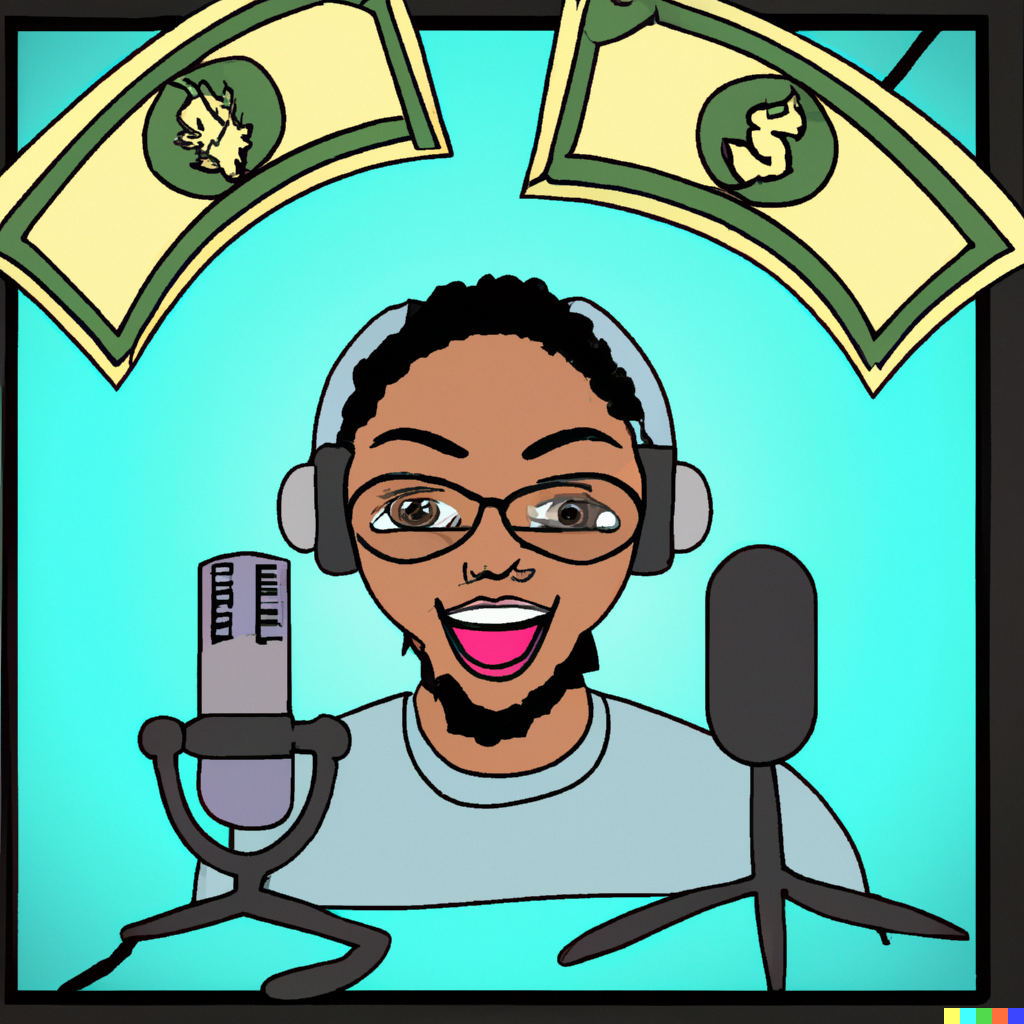 Check your inbox to confirm your subscription